DIP Lite is a free e-learning platform. Its fully automated in-browser experience connects the users with a personally assigned "buddy": an experienced person that overviews and assist the user throughout the course. The user walks the course on her own pace as well as engage in daily exercises, complete with email notifications and communication with the course buddy provided by the course platform.
For this project I delivered the following:
Initial design of the flow and functionality of the platform based on the goals set by the client.
Mockups of the UI and user flows.
Graphic design.
Logo creation.
Implementation within Rails.
Automated test suite.
Further feature development and updating/upkeep of the codebase.
Running this project in production for 3 years (DevOps).
Tour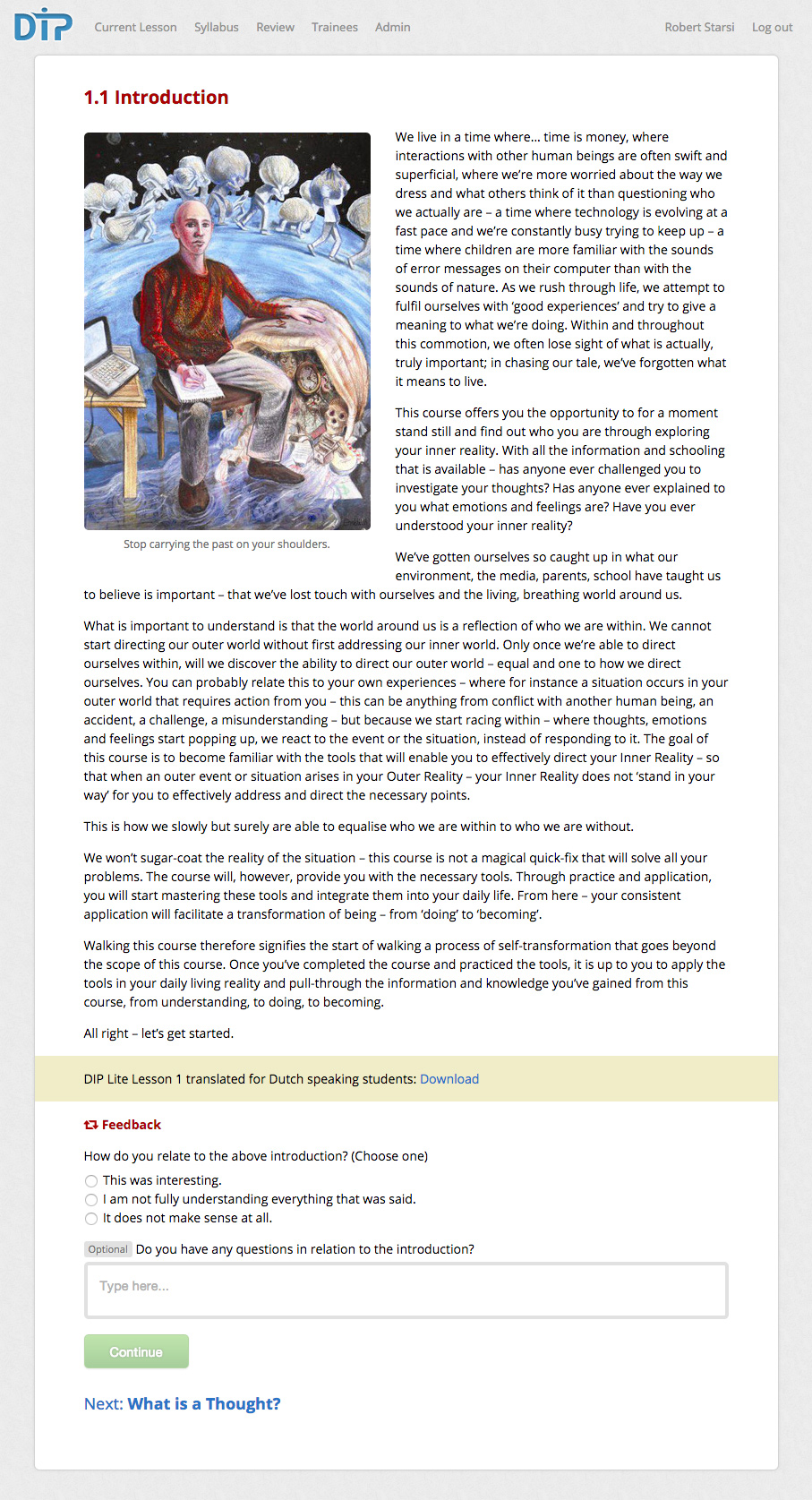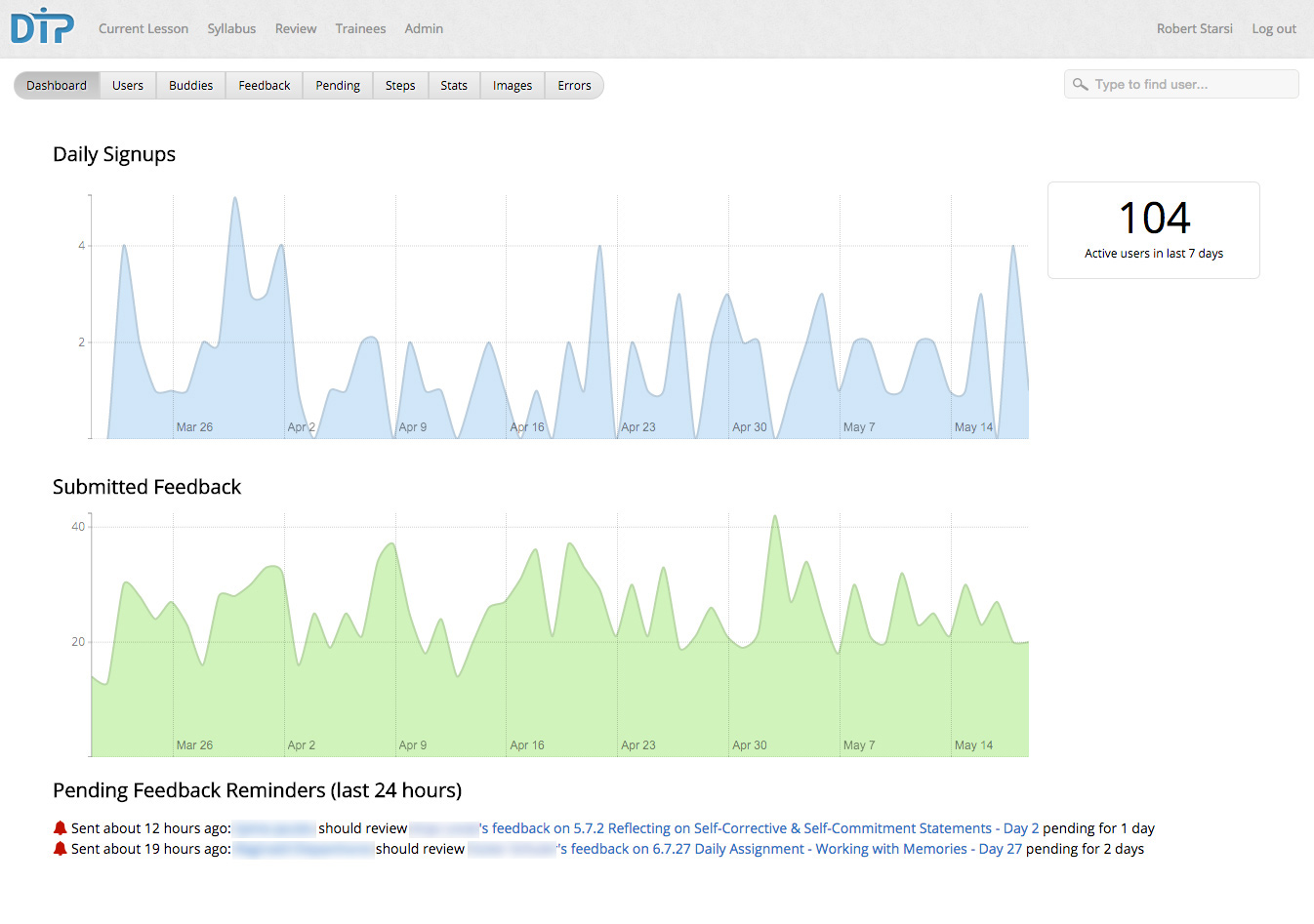 Rails stats